Dark Chocolate Coconut Cashew
Dark Chocolate Coconut Cashew is full of nutrients including 21 vitamins and minerals, all 9 essential amino acids, and low sodium. Grab one for breakfast, as a midday snack, or at the end of a workout!
Contains: 12 x 1.76 oz (50 grams) bars per box
11g Whey and Almond Protein
Only 7g Net Carbs
8g Prebiotic Dietary Vegetable Fiber
Learn about warm weather shipping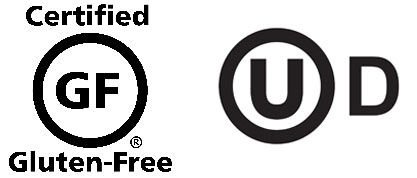 ---
14 Reviews
Dark chocolate coconut chews
Very good flavor and healthy as well
Coconut chocolate
Delicious and settles my blood sugar quickly!
Jo Ann Weber
Jun 10th 2019
dark chocolate coconut cashew
I love these bars! I was recently diagnosed with type 2 diabetes. These bars do not raise my blood sugar, they taste great and are good for you! I gave my sister one, she also loved it. She is borderline diabetic, I placed an order for her also. Jo Ann W
don henneberg
Oct 17th 2018
stabilize bars
Been enjoying these bars for a long time. Before starting to use this product, I tried all of the health bars that were on the market. These are the best for my system and great tasting.
Nancy Zibutis
Sep 11th 2018
Dark Chocolate coconut cashew
These are my favorite. I've been eating them most evening since I was diagnosed with type 2 diabetes. They taste very good and stabilize my sugar levels.
Great bars!
So happy to have these again. They help keep me stable in my busy day!!! Love love love the taste.
Carolyn Dean MD ND
Apr 12th 2018
Almost Keto
I love the fact that all the Stabilyze bars keep me on my Keto diet with their high fat and low carb content. They also taste great; there is no sugar buzz; they digest well. I love to take them traveling so I don't get into nasty food in airports or on the road. Thank you for making a great bar.
Dark Chocolate Coconut Cashew
Great taste! Keeps me satisfied for many hours. Only issue with them is they are twice the price from Stabilyze then at Costco. I made the mistake of not realizing the box only contained 12 bars. I assumed it was a larger portion size since the price was double.
Joan Hollingsworth
Dec 23rd 2017
bars
tastes pretty good
Dropped my former energy bars
I've been eating Stabilyze bars for about a year. I run, bike, swim, golf and have energy bars to recover or eat mid-workout. I use to comsume Power Bars and Balance bars. Sometimes Clif bars. But I've switched over to Stabilyze. Filling, healthy, effective. Less sugar. Love it.
Add a Review